Contact
The quickest way to reach us is to send an email to [email protected].
We can also be reached by phone at +31 (0)85 225 045 9
Orders & payment
You can pay online via:
IDEAL
PayPal
Klarna
Bancontact
KBC
SOFORT Banking
Belfius
ING Homepay
Kristalmeester also accepts the credit cards listed below:
Visa
Mastercard
American Express
Maestro
Can I also pay afterwards?
Yes of course, Kristalmeester supports this via Klarna Pay Later service
Can I use a gift card at checkout?
Yes, gift cards from Kristalmeester can be redeemed during check out.
Do I receive a description of the gemstones with an order?
Kristalmeester has choosen to no longer add descriptions of the gemstones to the order. Apart from the fact it that is was very labor intensive to print a description for every stone, it also resulted in an enormous amount of paper consumption, which no longer fits in with our beliefs of sustainable entrepreneurship. 
On the Kristalmeester website you can of course find all detailed descriptions of the gemstones in the section "Gemstones ABC" 
Shipping
How long does shipping take?
Kristalmeester does it utmost best to ship products within three working days after receipt of payment. 
You will always receive a Track&Trace code and updates on your shipment via email.
Kristalmeester uses Sendcloud and PostNL for the shipping and delivery of your order. 
What are the shipping costs?
Kristalmeester strives to ship all orders within 2-3 business days. 
Shipping within the Netherlands
The following costs are charged for shipping packages within the Netherlands;
PostNL letterbox package € 4,95
PostNL Standard package € 6.25
PostNL Registered shipment €9.50
Shipments above €65,- are free of charge
Shipping to Belgium
Shipping packages to Belgium always costs €9.50
Mailbox packages are not shipped to Belgium
Shipments above €100,- are free of charge
Shipping to Germany
Shipments to Germany always cost €9.95
Mailbox packages will not be shipped to Germany.
Shipments over €100 will be free of charge.
What days do you ship packages?
Our shipping days are usually Monday, Wednesday and Saturday.
During holidays and vacations, these days may vary
Can I also pick up my order at Kristalmeester?
Unfortunately, picking up an order at Kristalmeester is not an option. Until now Kristalmeester is only a webshop that ships gemstones, minerals and crystals. 
Returns
Can I exchange a product?
No, exchanging is not possible! However, you can return your products and you can do this within 14 days. See here our shipping and returns policy. 
How do I return my order?
It can happen that you want to return your order. Perhaps because you do not like the product or maybe there is another reason why you do not want the order. Whatever the reason, you have the right to cancel your order 14 days after receiving it without specifying a reason.
You have another 14 days after cancellation to return your product. You will then be credited for the full order amount including shipping costs. Only the cost of return from your home to the webshop is for your own account. These costs are approximately €7.25 per package, for the exact rates please consult the website of your carrier. If you exercise your right of return, the product will be returned to Kristalmeester with all delivered accessories and - if reasonably possible - in its original condition and packaging. To exercise this right you can register the return shipment on this page by entering your order number and zip code. You can also contact us at [email protected]. We will then refund the amount due within 14 days after notification of your return if the product has already been received in good order.
If the product is damaged or the packaging is more damaged than necessary to try the product, we may pass on this depreciation of the product to you. So please treat the product with care and make sure it is properly packaged when you return it.
You can send the return package to:
Kristalmeester
Belenhoeve 8
5708 VB Helmond
The Netherlands
Unfortunately, it is not possible to exchange your product. If you want to receive a different product, we ask you to return your current order and place a new order.
What is the return address?
Kristalmeester
Belenhoeve 8
5708 VB Helmond
The Netherlands
Do not forget to mention your order number and name.
How long will it take to get my money back?
Once we have received and processed your return, we will send you a confirmation. You can expect the amount to be returned within 14 days to the account that was used to pay. 
Warranty
Help, I have received a broken product!
That is so unfortunate to hear! Please send an email to [email protected] with a picture and your order number and we will help you. 
Is there a warranty on the gemstones?
There is no warranty on the gemstones, minerals and crystals we sell. If it turns out that there is something wrong with them when you just received them, please let us know immediately! 
How long is the warranty on the jewelry?
There is a two month warranty on your purchase of the bracelets, necklaces and pendants. If within these two months something is wrong please let us know by sending an email with a picture and your order number. 
Questions about gemstones, minerals & crystals
Does Kristalmeester also have... ?
Kristalmeester has more gemstones in stock than are offered in the webshop. So there is a good chance that a certain stone is available. If you are looking for a particular stone but cannot find it in the webshop, please send us an e-mail to [email protected]. Perhaps we can still deliver the stone. 
Does Kristalmeester know what kind of stone this is?
Kristalmeester regularly receives a photo of a stone with the request to identify it. However, we can't do this because it is always very difficult to do from a photo. 
The best thing to do is to take the stone to a gemstone fair or physical gemstone shop and ask if they are willing to investigate the stone. There are many experts present who can take a closer look at the stone and give you a good advice. You can also post the photo of the stone on one of the many forums on the Internet.
Does Kristalmeester also buy stones from individuals?
Kristalmeester buys very carefully and only takes delivery from known traders and from the source itself. Kristalmeester is therefore not interested in buying up gemstone collections or private collections.
Does Kristalmeester also give gemstone advice?
Of course Kristalmeester also gives advice on gemstones. Besides many years of experience Kristalmeester also completed a three year training in energetic gemology to be able to give good advice. If you have a question or need advice just send an e-mail to [email protected] and you will get an answer as soon as possible.
On the Kristalmeester website you can also search for the effects of stones yourself by typing in certain complaints for which you would like to receive support from the gemstones.
Note: Gemstones, minerals and crystals only work as support and are never a substitute for therapy. Therefore always consult your health care provider in case of complaints or health concerns. 
What is the best way to care for my gemstones, minerals and crystals?
I wrote a nice blog how to take best care of your gemstones, minerals and crystals. You can check it here.
Questions about Kristalmeester
Does Kristalmeester have a shop that you can visit?
To date, Kristalmeester is only an online webshop for gemstones, minerals and crystals and unfortunately there is no possibility to visit a physical Kristalmeester store. 
How sustainable is Kristalmeester?
Kristalmeester does its utmost to operate as sustainably as possible. This also means that a number of choices have mean made that contribute to this:
All shipping boxes and packing materials are made of recycled materials. The boxes are closed with paper tape and the bubble plastic is biodegradable. The green wokkels used as filling material are also biodegradable and can be disposed of in the organic waste. 
Kristalmeester has chosen not to add descriptions of gemstones to orders anymore. Printing gemstone descriptions resulted in an unnecessary amount of paper consumption, which is not in line with our view on sustainable business. 
Kristalmeester buys stones with care and only does business with traders that are affiliated with organizations such as Fair Trade Minerals and Gems or buy locally and guarantee good working conditions and a fair income. Kristalmeester attaches great importance to finding the stones in a responsible way and to taking into account the environment, the surroundings and the social impact. 
Kristalmeester tries to minimize transportation movements and therefore the packages are not shipped daily. Kristalmeester saves the packages as much as possible so that the packages need to be offered to the sending party at most three times a week.  
How does Kristalmeester deal with Fair Trade of gemstones?
Kristalmeester is a proud member of the Fair Trade Minerals & Gems (FTMG) organization. This fine non-profit organization promotes fair trade in the trade of minerals and gemstones. FTMG is committed to the environment, nature and the people who work in and around the gemstone mines.
Kristalmeester believes it is very important that people get a fair price for mining gemstones and that nature is not harmed and compensated.
The FTMG organization was founded in 2009 and since then several projects have been started in South America, Africa, Honduras and Australia.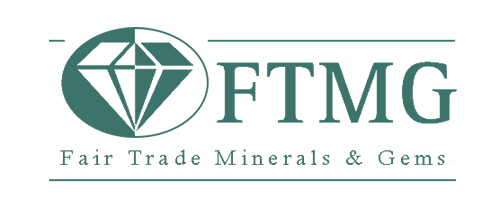 How reliable are WebwinkelKeur reviews?
At Kristalmeester, we believe it is important that reviews give the best possible impression of our products and service. Our reviews are therefore managed, impartially, by WebwinkelKeur.
WebwinkelKeur has taken measures to guarantee the authenticity of reviews. What measures these are you can read here. 
Our customers are not rewarded for writing reviews. No discounts or other gifts are given. We find it important that reviews give the best possible impression of our products and service. 
Contactgegevens
COC number: 67570224

TAX/VAT Number: NL001692974B67